Canada is a nation of small businesses. According to the most recent SME Research and Statistics report, 98 percent of the businesses in Canada employ 99 people or fewer. Nearly 70 percent of private labour force workers are employed by small businesses. The Canada Revenue Agency's Small Business Checklist serves as a central guide and databank for the proprietors of Canada's 1.8 million small businesses.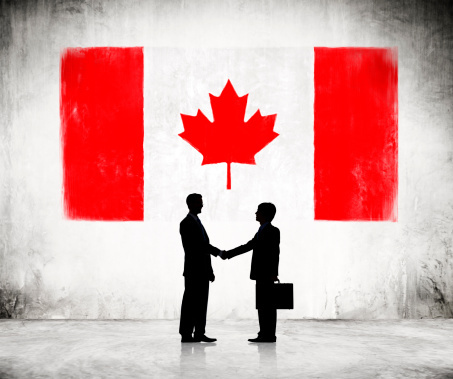 Canada is a country built on small businesses.
Canada's Small Business Information Hub
The Canada Revenue Agency's Small Business Checklist provides updated information for business owners in any stage of their business's lifecycle. It contains links, articles, videos and graphic content organized by the chronology of a business's lifecycle. Since it is maintained by the government, it contains the latest changes and updates to information, regulations and policies.
Starting a Business
The checklist has information for people who are just considering becoming entrepreneurs. In this section, potential business owners can learn how self employment is different than owning a business; they can determine whether or not they need a business number and determine whether or not they are an employer.
Maintaining a Business
The act of launching a business never really ends. Reporting incoming, keeping track of expenses, keeping records and bringing assets into the business are all covered. Business owners can learn how to hire employees and get a better understanding of their responsibility as a business owner. Business owners can also learn how payroll works and gather information on tax credits.
The End of a Business's Life
For business owners who are planning to close their business, or whose business has stopped operating, the checklist can make sure they exit the small-business world smoothly. The checklist covers the difference between suspending and stopping operations, how to sell a business, how to close accounts, and provides information on bankruptcy.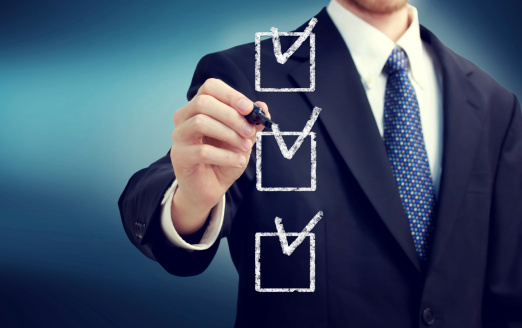 Entrepreneurs can use the checklist to help them plan, maintain or close a business.
Canada has one of the world's most thriving small-business cultures. The Canada Revenue Agency's Small Business Checklist can guide business owners from the planning stages through the sale or transfer of the business. With business ownership comes responsibility, and one of those responsibilities is to stay informed.
Andrew Lisa is a freelance business writer who covers small-business management. He also profiles top content sites, such as MediaShower.com, for other writers.